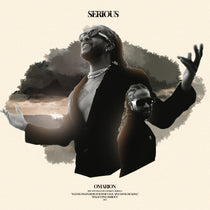 Hot
New
In stock
Pre-order
Out stock
Serious
Omarion's latest single, "Serious" - featured on the newest album "Full Circle: Sonic Book One"
Purchase this song to meet Omarion in Atlanta at Slutty Vegan Edgewood, Saturday, Sept 23rd: 12 - 2 PM EST. Show proof of purchase to be admitted to the Meet and Greet line. 
Hurry! Only -19 Left in Stock!